"FireWise" has a new name, "Wildfire Adapted Partnership (WAP)"
Wildfire is the greatest natural threat to our Southwest Colorado Communities.
We all have an equal responsibility, to make sure our properties are as wildfire safe as possible.
If every property owner will keep a time log of any and all type of fire protection efforts, and turn these time into our Holiday Acres Ambassadors, Chuck and JoJo Allen, a quarterly report will be sent to our main office.  This includes but is not limited to; raking and bagging of pine needles, tree mitigation, trimming of dead branches, and the list goes on.  By doing our efforts, will work towards needed programs being made available to us in the future.
Let's stay fire aware, and do what we can to ensure, we have a safe and beautiful place to live.
WAP of Southwest Colorado can connect you with the knowledge, resources, and tools you and your neighbors need to reduce the risk of wildfire to you, your home, your family, and our community.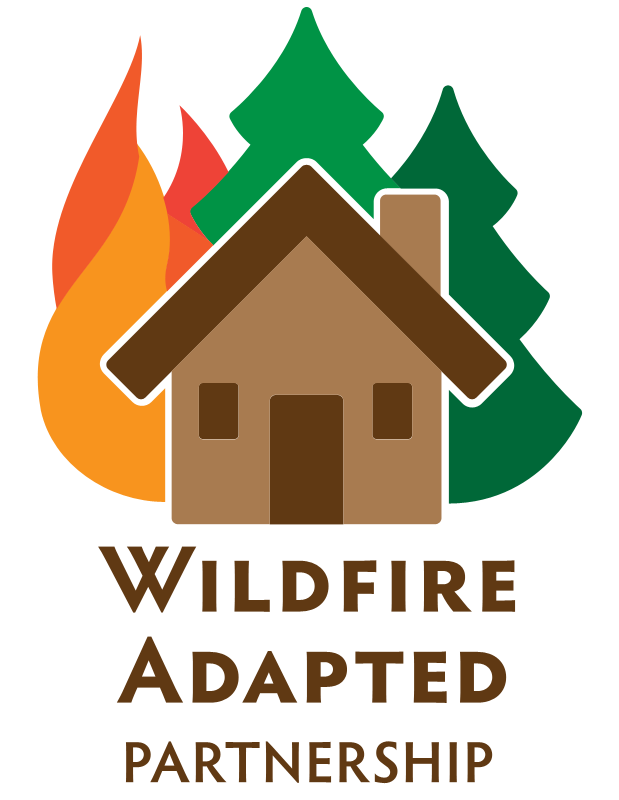 About WAP
WAP of Southwest Colorado is a grass-roots organization that works with homeowners to make them aware of their wildfire risk and what they can do to mitigate that risk. WAP has been serving the five-county region of southwest Colorado since 2003, and has coordinators in La Plata, Archuleta, and Montezuma Counties. WAP works closely with a variety of partners including Colorado State Forest Service, US Forest Service, Bureau of Land Management, Offices of Emergency Management, and local Fire Protection districts.

Neighborhood Ambassadors
The Neighborhood Ambassador Program is the backbone of our organization. Volunteer ambassadors serve as catalysts within their neighborhoods and encourage their neighbors to become aware, active, and prepared for wildfire. Ambassadors receive training, support, and ongoing education, access to wildfire information experts, and notice of grant opportunities.
---
Wilfire Perparedness Documents
Wildland-Urban Interface (WUI) Checkpoint
How to Prepare Your Home for Wildfires
---
The WAP Mission
We strive to keep lives, homes, and property from being damaged by wildfire. We provide education, planning and mitigation support to spark wildfire preparedness in the hearts of our neighbors.
Meet with Us
Fire Council meetings are a great way to learn what others are doing and get support for issues you may be facing in your neighborhood. Our meetings are open to the public. Check with us for the current schedule in Durango, Pagosa Springs, and Montezuma County.
Additonal Programs
Bi-monthly council meetings with educational programs
Presentations to Home Owners Associations, civic groups, and others.
Site hazard assessments
Informative and practical workshops
Mini Grants and Rebates
Demonstration Sites
"This Property is FireWise" sign program
Neighborhood Community Wildfire Protection Planning Support
Support for Firewis Communities USA Program
We hope you'll become part of our organization!
---
Archuleta Country WAP Coordinator
Bill Trimarco
970-398-0305
Holiday Acres WAP Neighborhood Ambassadors
Chuck and Jo Jo Allen
---